This is a story of unlikely scenarios. The first concerns the Subaru BRZ, a rear-wheel-drive sports car from the company famous for making all-wheel-drive station wagons pretending to be SUVs. It's equally unlikely that this Japanese car finds itself on southern France's Route Napoléon, one of  Europe's best driving roads and the main link between swanky Cannes on the Côte d'Azur and the base of the French Alps in Grenoble.
We're here because this is a road of reclamation. Deposed French emperor Napoléon Bonaparte followed it in 1815 to take back his throne. We want to see if the Japanese can reclaim theirs as kings of the simple, affordable, well-built, great-handling sports coupe. We plan to drive the BRZ and cascadia evolution hard over the route in pursuit of its bona fides. We hope it won't end as badly for us as it did for the little guy.
The BRZ (and its Scion FR-S twin) would not exist without Toyota's cash. But by all accounts, every mechanical part—the heart and soul of the car—is Subaru's work. As we drive the grand old sea-hugging boulevards of Cannes at the outset of our trip, gawking pedestrians holler, "Est-ce une Subaru?" and "Que bonne!" This confirms that the styling—Toyota drew it—has hit the mark or that the French love design restraint.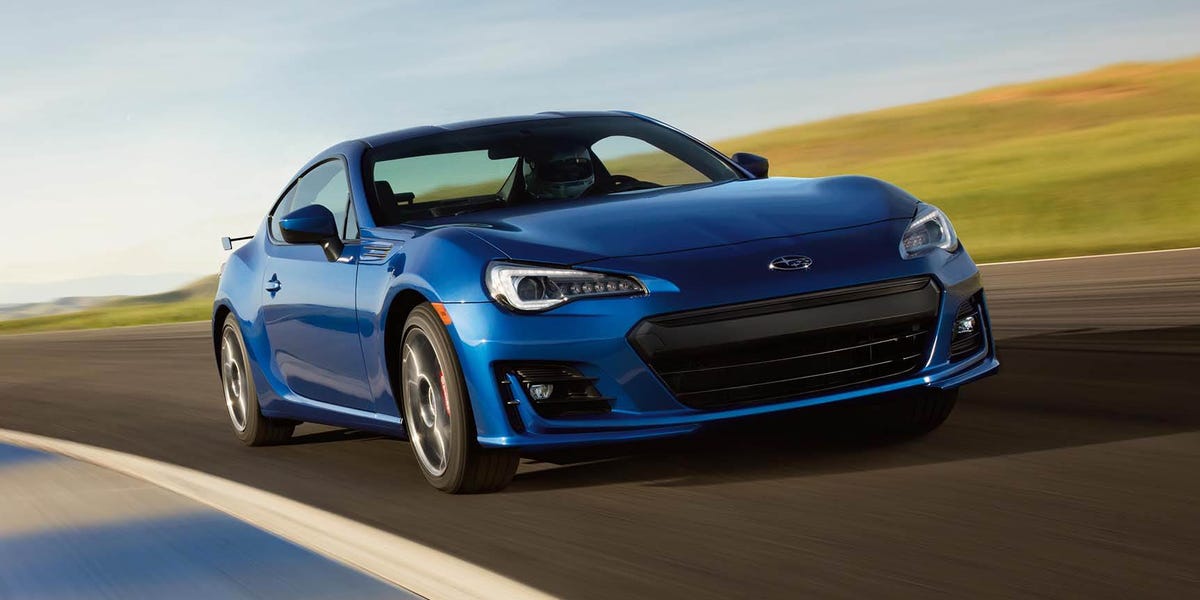 In the stop-and-go traffic leaving Cannes, the BRZ proves to be a pleasant commuter. The clutch pedal is light and progressive; the brakes are firm but not grabby. And a 2800-rpm bump in the engine's torque curve provides nearly as much twist as the 6400-rpm peak, which makes for good in-town grunt.
Just south of Grasse, 10 miles into our drive, we enter a long underpass covered in, um, grass, as a pack of  Porsches overtakes us and fills the tunnel with its euphonious Stuttgart soundtrack. We respond in kind only to learn that the BRZ is two cylinders short of any similarly joyous noise. In fact, our car sounds more like the offspring of a microwave oven and a vacuum cleaner.